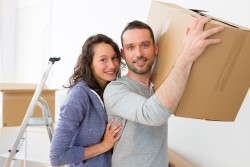 Reasons To Hire A Removal Company To Belgium
Change is inevitable and it applies to all aspects of our life. Ever so often, we need to upgrade or downgrade various facets of our life depending on our needs and our circumstances. It stands true for the houses we live in as well. Most of us have been through numerous accommodations in our lives so far, ranging from student accommodations to studio apartments and even manors and farmhouses. There is one thing in common though: the need to move your stuff from your old place to the new one. Surely, it is easier said than done, especially when moving to Belgium.
House removals are by no means a walk in the park – we already know that. What most of us do not know, is that after a certain time in your old house, moving can be one of the most tedious and challenging experiences of your life. It's not one dimensional, i.e. there are many facets to it: sorting, packing, loading, transportation, unloading, unpacking, arranging and cleaning. That is why it is best to start as soon as possible to make sure that everything gets done in time and there is no last moment chaos or confusion.
It might be a bigger challenge to move if you live in a congested place such as London, where you have to take care of timings for the trucks, diversions and tolls. However, it is easier to find a reputable moving company in London that can take care of all the logistics and all the considerations. They will not only take care of everything from packing to unpacking, they also know the city well and will ensure that everything is carried out smoothly and efficiently; and these are not the only reasons to seeks the help of professional mover and packers for your move to Belgium.
One of the most important reasons to use professional removal service is the dependability. You can depend on the expert teams who have years of experience under their belt in the moving sector. These people know their job well and your possessions are better off handled by them than they are by you. With all the expensive furniture, electronic appliances and fragile items around the house, it is better not to risk handling these things on your own and leave it to someone who knows how to. Removal experts ensure the safety and security of your possessions while packing, handling and transportation.
Another important reason to hire a house removal company for moving houses is saving money. It might sound contradictory but it is true. Such a company can help you save a lot of your precious money by offering you an all inclusive package that covers everything from packing at your place to unpacking at the new house. If you were to deal with all the costs (packing boxes and specialised packing material, transportation, labour, etc.) individually, it would end up costing you a bomb. By hiring a company to do all this for you, you not only end up saving money but you can rest assured having designated all the work to one team.
So, whether you are looking for a small removal or a large-scale international removal to Belgium, there are customised removal solutions available in the market. All you have to do is search the market for the most reputable and trustworthy companies, and then pick one that offers you the best value for money coupled with the best customer service. One of the best ways to find out about such a company is by looking at the list of their satisfied clients and going through their reviews.