The Perfect Man and Van Services for you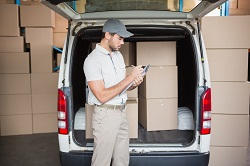 Many people wish to choose and pick a full removal service which includes packing, transporting and unpacking. However, if you think that packing and unpacking is something that you can handle, then it may just be a transport service that you require. Whilst there are many transport services that you can choose from, one of the most common transport services that people are choosing is the man with a van service. This is offered by many different removal companies, including us.



However, we believe that our services are better, cheaper and more desirable than the others, which is why our man and van services are so popular. So, the next time you wish to hire a man and van removal service, call Removals to Europe on 020 8746 9662 and speak to one of our dedicated members of staff who will be able to give you more information about the service and will also to provide you with a quote. Remember to call us well in advance to ensure that the perfect slot according to your chosen dates and times can be booked. However, if you require an emergency service, do contact us and we will try our best to accommodate your needs.


Many customers which to know what a Man and Van service really is, which is very fair. After all, if you wish to hire a service, you are bound to want to know about what they entail and how they work. Well, a man and van service is exactly what it claims to be on the tin. It is a removal man/woman i.e. man and a removal vehicle i.e. van. The removal man or woman who comes with the removal vehicle will load your items into the removal vehicle which can take a huge load off of your mind. There is a set way in which items should be loaded into a removal vehicle, many of which people are unaware of. For example, did you know that larger items and larger boxes should be loaded first and towards the back of the van?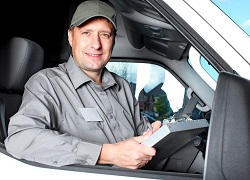 Also, did you know that you can use bungee ropes to secure large items of furniture into the vehicle? Well, the removal individual will know! He or she will know how to load the removal vehicle in a way that is going to ensure the maximum security for your belongings and furniture items. That is another thing that is so great about our man and van services – you can transport virtually anything. From furniture to boxes with general household items, a man and van service will be able to transport it all.


Our man and van experts know their way around the roads, allowing them to judge which route is going to be the best to get your belongings to their new destination the quickest. This means that you will not have to anticipate any unwanted delays which will allow you to keep on track with your scheduling and time management.


Regardless of whether you wish to go through office relocation or a house removal, our man and van services are perfect for you. Our members of staff are highly trained and will be able to accommodate every part of your removal. If you wish to get more information about our transport services, or wish to get an instant quote, contact us today on 020 8746 9662. We guarantee that we will not be beaten on the quality of our services, or our prices. So for the perfect man and service today, contact Removals to Europe – we're waiting for you!