Let us Ease the Pain by Hiring Us for Your Move from U.K. to Spain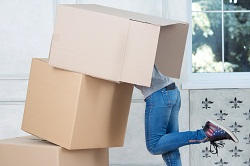 Are you on the lookout for a professional and reliable removals company? If so, hire Removals to Europe. We are a reliable and reputable removals company in the U.K. offering a range of removal services for you to choose from. Everyone knows that moving is hard work and it does not, in any way, make it easier when you do not have a professional and decent removals company you can rely on. We do know that moving is far from easy and it is with this in mind that we would like to help.


So if you need help with your move from U.K. to Spain, don't hesitate to get in contact with us today. We offer a wide range of removal services for you to choose from including domestic removals, commercial removals, storage and packing. All of these services are carried out by our brilliant team of movers here at our company. They are, without the slightest doubt, the best team of movers you will come across in terms of their work and skill. So if you would like to find out more about our services, call us now on 020 8746 9662. You will get a free quote if you do.


There are endless advantages to hiring us for your move to Spain. Let us make you aware of them. First of all, the main advantage is that you will save a lot of time. Time is something so many of us have so little of. Moving tends to drain you of time so it is a huge benefit to have someone else to do it for you so you can have a bit more extra time. Another benefit you will gain is you will save money. This may be hard to believe but it is very true. Here's why: when you do it yourself, you tend to do it the budget way and because, most of the time, you are not skilled at moving or experienced, it can end up costing you money when you have to pay for the mistakes you have made.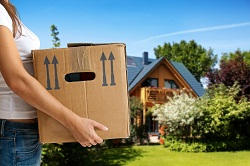 This is why by hiring us you are saving yourself both money and extra hassle. And another advantage to hiring us is that you will cut down on stress. Moving is very stressful but when you let us handle it we can take the stress away and ease the pressure, making it much simpler and smooth. When you handle it all single handedly it can all get on top of you and this makes moving in general much more stressful. You can easily avoid this by letting us help you. There are endless benefits – you would be barmy not to book a date.


For all the removal services under the sun at great value for money, hire Removals to Europe. We offer great services and such a variety of services carried out by a talented team of movers. Do not, for any reason, let the pressure of moving to Spain get you down. Instead, hire us and see the stress fade away quickly. We offer office moves, home moves, packing services and storage services. We promise you that all of our services are great and you won't have any complaints about them. Thanks to our wonderful services we have earned a great reputation amongst locals and we now boast a huge clientele that use us on a regular basis. Make moving easy and smooth by letting us do it all for you. Call us today if you would like a free quote on 020 8746 9662. Or if you have any questions, we'd be happy to help.