Choose Removals to Europe for Your Move to Portugal and See the Stress Fade Away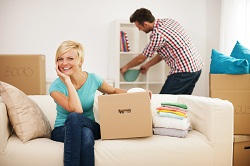 Removals to Europe can guarantee you a smooth and easy move from U.K. to Portugal. How? We have a great team of movers that handle all moves and we can say, with confidence that you will not find better around than them. Our team is dedicated to providing clients with excellent removal services that are completely and utterly faultless. You see, we understand the needs of a client and we also understand the key secret to a successful move – the secret is good planning and orgaisation.


As long as you are well organised and you have a good plan to follow, you are well on your way to a smooth and straight forward move to Portugal. Nobody said moving was easy. In fact, it is known fact that moving is one of the hardest tasks you will face in life. Moving drains you of both time and energy and money too so it isn't surprising that moving is a chore that makes your stress levels rise. It is indeed stressful. Moving consists of so many chores and tasks. In order to get our customers in to shape, we provide you with a moving checklist in which you can check off tasks that you have carried out.



You will soon realise just how handy this is. It really gets you organised and provides your move with the much-needed structure that makes a move easy and smooth. We offer domestic removals, commercial removals, packing services and storage services which are all at great value for money and in no way expensive. Call us today to find out more on 020 8746 9662 and we will give you a removals quote – entirely free of charge.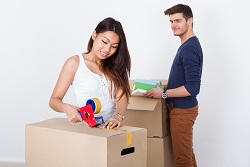 Why should you hire us for your move from the U.K. to Portugal? Let us tell you why. We possess a fine team of talented movers that are all highly trained and extremely efficient. They are all hardworking and diligent individuals. Also, they are friendly and polite which can be a huge benefit to many people who want to work alongside approachable people. In addition, our prices are very reasonable and very competitive, which means that our services do not have to be out of reach to you. Money is the main reason few people turn to professional companies. Everything always costs bomb. Not our company, though. We offer great value for money and we promise you that none of our removal services are unaffordable in any way.


If you don't have much free time on your hands, leave it to us to move your belongings from the U.K. to Portugal. We know what we are doing – and we are good at what we do. There is no need at all for you to look elsewhere either for any of your removal needs because we offer all you will ever need right here; home removals, office removals, storage and packing. Whether you need us to move your office belongings from one office to another or move your home belongings from your home to new home, we can do it all.


We are completely aware of the fact that it is hard to leave your belongings in the hands of strangers – especially valuable items. However, we can tell you that our business is built on customer recommendations. So many of our clients have been over the moon with our services and our company has grown because of it. There are just so many advantages to hiring us for your move to Portugal. All you need to do now is get on the phone and call us on 020 8746 9662 to book a date.