There Is no Better Removals Company than Us for Your Move to the Netherlands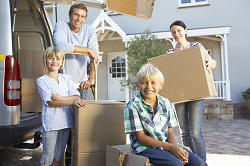 Removals to Europe is a professional and dependable removals company offering a full range of removal services at great value for money. Our removal services include of the following: domestic removals, commercial removals, storage and packing services. Our prices are really reasonable too so you do not have to worry about being out of pocket. We understand that few people have a lot of money these days and few people can splash out on services. That is why we have kept our prices low – to keep our clients happy.


What makes our removal services so great is that we boast an amazing team of movers that are all dedicated to providing clients with superb removal services that you will not be able to find elsewhere. We want to provide you with a smooth move to the Netherlands because we think you deserve a move as such. We know that moving is far from easy. Despite being a professional removals company with a lot of experience, we understand the pressures and the strain of moving. So why don't you let us help you out? Call our office today if you would like to be given a free quote on 020 8746 9662.


Moving, unfortunately, is not as straight forward as you may think. There are numerous steps to a move – especially a move to a new country. If you are moving to the Netherlands and you would like some help with it, please don't hesitate to book a date with us today. Moving consists of the following tasks: planning, packing, transport and possibly storage. If you don't think you can handle it all, let us help and you will see instant positive results.



Planning and packing, despite them being parts of the move, are very important and they must be carried out properly if you want your international move to go smoothly. We possess a fine team of packers that can pack all of your items efficiently so that they will arrive at your new home or office safely and securely. We pack with skill and we use only the best packing materials on your items to make sure they will arrived safely. We certainly do not want any problems. As for storage, we can provide you with extra space if you don't have enough room we can provide you with superb storage facilities. Don't let the process of moving get you down.


Removals to Europe is a dependable and reputable removals company that can make your move from the U.K. to the Netherlands smooth and hassle-free. There are so many benefits to using our removal services: you will save a lot of time, money, energy and stress. Of course, the biggest benefit for many people is that they will save time. Moving tends to drain you of time and nobody wants to waste their free weekend writing checklists and packing items. What most people want to do is get it over and done with but we're afraid it is not as simple as that. We offer all the services you will ever need. We offer transport services, packing supplies, storage and man and van services. Our entire range of services is performed by our extraordinary team of movers that is fantastic in every way. So, if moving is getting you down and you'd like some help, call our office today and book a date on 020 8746 9662.