Belgium Removals Made Easy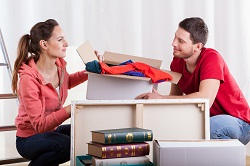 International removals require a lot of planning, preparation and hard work. In this day and age, everyone is so busy going about their lives which are chock a block. People spend most of their time working or studying, which takes up most of their days. They may also have additional commitments including children, pets or hobbies that keep them occupied too.


With so little time to do so very much, it is no wonder that so many people wishing to move abroad pick Removals to Europe to handle their international removal. We have been handling international relocations on a daily basis, which has allowed us to specialise and perfect our techniques, thus allowing us to develop the excellent reputation that we are proud to show off. If you wish to talk to one of our members of staff to ask about the services that we offer, voice any concerns or simply to get a quote, contact us today.


Chances are that you are going to move to Belgium to start a new life for the better. We know this and wish to allow you to enjoy the whole experience from start to finish. This is why we offer the services that we do, which will allow you to stop stressing about the whole removal and start relaxing and enjoying the move to Belgium.


If you need help packing, we have packing services that will surely tickle your fancy. Our highly trained staff knows how important your belongings are to you, which is why they will pack them in a way that is going to keep them safe during the whole process. This will allow you to relax and be rest assured that your items are going to make it to Belgium in one piece. They will also be able to supply you with the packing materials that you need and will maximise the safety of your items. This is because international movers know exactly what materials maximise the safety of your items e.g. double walled boxes or boxes lined with Styrofoam.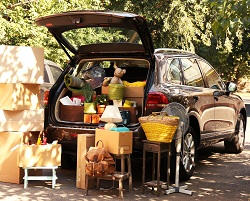 We also have services that ensure that your items are transported properly. Our man with van services are very well sought after since they are cheap, convenient and very effective. These services can help transport your items to an airport or a shipping dock from where you may wish to transport your items to Belgium.


Hiring a removal service can ensure that your removal is a success. Whilst many people claim that hiring a removal service is a waste of time and money, we know for sure that it is the fine line that separates a successful international relocation to an unsuccessful one. This is because your removal will be handled by people who do this on a daily basis. This means that they know exactly what to expect, which allows them to know what to do, when to do it and how to do it perfectly.


Call Removals to Europe today on 020 8746 9662 and allow us to take charge of your international removal to Belgium. If there are any questions that were not answered in this article, feel free to ask our friendly members of staff who will be able to answer all of your questions. You can also get yourself an instant quote which will allow you to see how much it is all going to cost you. Remember that different services are priced differently, so make sure to ask for a breakdown. There may be a few services that do not tickle your fancy, in which case you can pick and choose the services that you like.