There's no Better Company to Choose for Your Norway Move than Us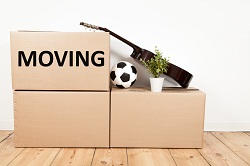 It's never too late to hire Removals to Europe for your move from the U.K. to Norway. That means that if you are in the middle of moving but you are getting sick and tired of the stress of it all and the time it is taking you to do it, you are welcome to give us a call today and we can help you on any day at any time for your move to Norway. We are very flexible in terms of our removal services and our limits. Whether you need to book a date with us in a distance of a day or a year, it really does not matter because we are extremely flexible.


We fully understand that moving is incredibly stressful and everyone needs a bit of help here and there with a move. In order to achieve a smooth and simple move, you need to plan well, pack well and find good transport services. we offer domestic removals, commercial removals, storage services and packing services. Basically, we can carry out your whole move from the U.K. to Norway without any problems. This is what we are trained to do and we know how to do it well. For more information on our removal services, or if you would like to book a date today, call us now on 020 8746 9662 and you will receive a free quote over the telephone.


One of the prime reasons our removals company is so great is because we possess an incredibly skillful team of movers that is diligent, hardworking and very reliable. They will not, by any means, let you down. Every single person in our team of movers is dedicated to providing you with a smooth and easy move. All the removal services are carried out with care and diligence. We feel it is important to provide clients with a smooth move to Norway. In our eyes, a move should be easy and enjoyable. What also makes our removals team great is they are friendly and well mannered.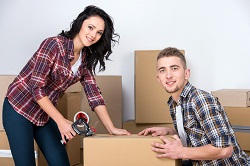 Allow us to assist you with your move from the U.K. to Norway. Removals to Europe has a lot of experience in moving and we know what it takes to get the move you desire. It takes a lot of planning, preparation and dedication, as well as plenty of time. If you have none of these, do not even bother to attempt moving all on your own otherwise you could end up causing more damage than good. We offer a selection of removal services such as transport, packing supplies and storage services. All are at a good price and are not in any way inaccessible. What are the benefits to using us?


There are too many to list, but let us make you aware of several. You will save a lot of time, energy, money and stress when you hire us to help you with your move to Norway. We can make it possible to have a nice and easy move. All you have to do is trust us. Moving can be easy if you hire us. We provide you with a moving checklist and a moving schedule when you book a date with us. This will get you and your move organised and into shape. For a free removals quote, please call us on 020 8746 9662 and we can provide you with all the information you need. For a smooth, easy and enjoyable move – hire us today!