We Can Meet Your Every Removal Need for Your Ireland Move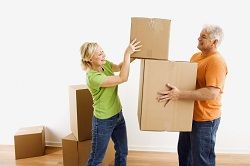 Everybody knows that moving, especially to a new area, is stressful. It really does not matter whether you are moving to a new home or to a new office – both types of moves are equally as hectic. So why do you not let us help? Removals to Europe is a highly respected removals company in the U.K. offering an extensive list of removal services which include of the following: domestic removals, commercial removals, storage services and packing services. All of our services are really great and this is because they are all carried out by our very talented team of movers. Moving is in no way easy. It takes a great amount of time and dedication to make a move stress-free and simple.


If you are lucky enough to be moving to Ireland, you will most likely want your move to be laid back and enjoyable in many ways. We can guarantee that this will happen if you choose to move with us. We provide quality removal services at great value for money. We promise you will be happy with the services we provide to our clients. If you are right now asking yourself the question, 'why should I hire you?', let us answer for you. You should hire us because we have been operating for ten years and we now have a huge clientele that are always happy with our services. You can be a part of our huge clientele by calling us today on 020 8746 9662 and by booking a date today. If you have any questions or concerns, please call us today and you will get a free quote.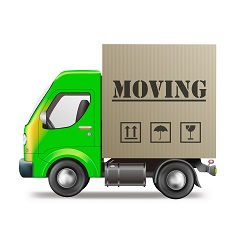 Hiring a professional removals company will provide you with many benefits. First of all, when you hire a removals company like us you will gain a lot more time. So if your schedule is extremely full at the moment, let us help you out. We have all the time in the world to help you and carry out chores that go with moving. We will also save you a lot of energy. Moving of course starves you of energy. This is partly because most people work full-time and they simply do not have the energy to devote to moving. And you will also cut down on stress when you hire us. Moving, as you very well know, is hectic and can at times be very chaotic. By letting us help you, you will cut down on stress and feel more positive because of it. This is a great way to start moving. Starting in a bad mood isn't the right way to start.


Choose Removals to Europe if you need help with your move from the U.K. to Ireland. Moving is not easy – that is well-known. What we try to do is provide you with an easy and smooth move. If you do not have the time or the energy to devote to moving, your move isn't going to go well. Every move needs time, energy and dedication; otherwise you won't be on your way to a smooth and easy move. We offer a wide range of removal services including domestic removals, commercial removals, storage services and packing services. Whatever you need – we can provide it to you within reason. All you need to do is call our office now on 020 8746 9662 and you can book your date today. We promise to make your move to Ireland great.