Choose Removals to Europe for the Perfect Move to Denmark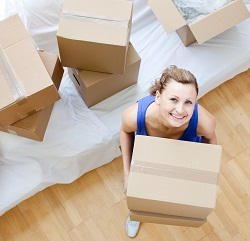 Moving to Denmark is probably one of the biggest decisions anyone could make in their life. This is why it is crucial to ensure that everything goes perfectly – including the whole removal process. This is because as humans, we are easily affected by something negative. A negative removal could bring down the individual and could make them think that this is a sign showing that moving to Denmark is a bad idea etc. In order to avoid any of these situations from occurring, we have developed and offer a range of service that will ensure that your international removal is nothing but a success. Many people who have moved abroad have picked Removals to Europe to handle their removals because we are specialised and highly experienced when it comes to handling international relocations. If you wish to like more about the services that we offer, dial 020 8746 9662 today and speak to one of our members of staff who is eagerly waiting.


One of the best things about hiring us is knowing that you have professionals by your side every step of the way (especially if you have not experienced the joys of moving before). Our members of staff are very qualified which makes them perfect for the job. However, we believe that being qualified is not enough. Learning something on paper is not the same as going through it and experiencing it.



This is why staff is further trained (that too on a regular basis to ensure that their skills are at the level that we expect them to be at) and allowed to experience what real removals are all about. This is because removals in theory and in practice are very different, which is something that is understood by everyone working in our company. They have been doing this day in, day out, which has allowed them to develop great skills, both practical and theoretical ones. This makes them the perfect people to handle your removal. Their past experiences have allowed them to see what usually goes wrong, which then has allowed them to change and develop techniques to ensure that those mistakes or mishaps do not occur again.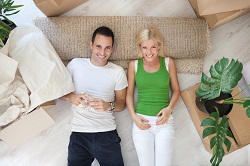 Another reason as to why people should definitely hire a removal service is due to equipment and resources. We have the resources that ensure a successful removal. These include removal vehicle of different sizes. This allows us to transport large items such as furniture and smaller items such as general household goods. We also offer the all famous man and van services which have proven very popular in the past and are cheap, convenient and very effective.


Hiring a removal company can be the fine line between a positive, successful international removal and an unsuccessful one. We know this because we have the experience and have been around for long enough to have seen it all. However, if you are still not convinced, give us a call today on 020 8746 9662 and speak to one of our friendly members of staff.


Your international removal to Denmark is as important to us as it is to you, which is why we promise our customers that we will be by their side from start to finish. So for the perfect international relocation, contact Removals to Europe and take that first step towards the perfect removal experience. By having the perfect move to Denmark, you are able to start enjoying the whole experience from day one!