For a Smooth and Simple Move to Sweden, Book a Date with Us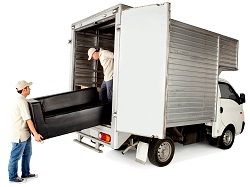 Moving has never been easier. Thanks to Removals to Europe and the vast amount of removal services we offer, we can give you a smooth and stress-free move from the U.K. to Sweden. Who doesn't want a move like this? It is not at all uncommon to hear people hiring removal companies when they move to a new property. These days, so many people are consumed with careers that drain you of time, and it leaves very little time left for moving and the tasks that go alongside moving. If you feel this way, you should most definitely consider hiring us for your move to Sweden.


Moving, no matter whether it is a domestic move or a commercial move is very stressful indeed. There is no going about it. However, there is a way you can make moving a lot less stressful and this is to hire us. We have been running for almost a decade now and we know how to achieve the move you have always dreamed of. The main secret is organisation. As long as you get organised and you plan well, there is no reason at all why you can't have a smooth and easy move to Sweden. Therefore, in order to get clients organised we provide you with both a moving schedule and a moving checklist. These will really come in useful when it comes to your move. For more information and further details on our services, please call us now on 020 8746 9662 and you will get a free quote.


We offer domestic removal services, commercial removal services and also more specific removal services like packing and boxing, and also storage. So if you need help with your packing or you need any extra space for your belongings for whatever reason we want you to know that you can count on us for your every removal need. Plus, our prices are more than reasonable. There are endless advantages to hiring us. We will save you a lot of hard work and stress, as well as a lot of time too.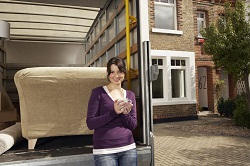 Moving does take a lot of time indeed. That's because there are a lot of steps to moving and each task has to be carried out with care. This all adds up time. The main thing you need to remember, however, is that there is help out there available for you. We can help you. Whatever removal service or need you have, get in touch, let us know and we will do all we can to help you. Our main aim is to make moving easier and less stressful for you. We promise to do all we can to make your move hectic-free.


Removals to Europe can make your move to Sweden a delight. Everything in the moving process needs to be carried out with care and efficiency if you want nothing to wrong during the move. We offer transport services, packing services and storage services so you don't have to look elsewhere if you have any extra moving needs. We can assure you that you will be very happy with our services. That could be mainly down to our great team of movers that are highly trained and well experienced. We are proud to have them working for us and we are certain that they will not let you down or disappoint you. Here at our advice we have a great team of advisers who can help you in any way you like. Please get in touch today and find out more about our services by calling us now on 020 8746 9662. We will give you a free quote too.