We Can Make Moving from U.K. to France Marvelous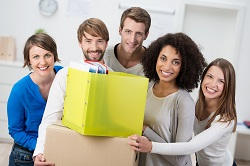 Moving to a new country can be extremely challenging and stressful. There is always a lot of remember when you move – whether inside the country or outside the country. It does not matter where you are moving from – all types of moves are equally as stressful in their own different ways. When you move from the U.K. to France you must make sure you have a good and concrete plan so that you can follow a schedule because this will add structure to your move and this will make moving a lot less hectic. If you would like some help with moving to France, you do not need to feel ashamed of asking.


Removals to Europe has been running for more than ten years and we do know how stressful moving tends to be. By hiring a professional and reliable removals company like us you can have the great and stress-free move you dream of having. It isn't that far away. There are just so many benefits to hiring us: you will save time, energy, money and you will cut down on stress. If you would like to find out more about our services or our prices, please call our office now on 020 8746 9662 and we'll be glad to help. Plus, you will receive a free removals quote when you phone today.


The reason we are the best removals company to choose for your move from U.K. to France is because, first of all, we offer a range of removal services such as home removals, office removals, man and van removals, storage, and packing and boxing services. Second of all, because our prices are really reasonable so you won't have to spend a fortune when you use our services. And thirdly, we boast an amazing team of movers which is by far the greatest will come across in your life.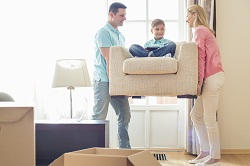 Every single member of the team is highly trained, skilled, and experienced. You will love them – that is for sure. Moving is second nature to these guys and they certainly know what they are doing. They are also very careful when handling your belongings. You see, we understand that it isn't easy trusting strangers with your things, so we do our best to make sure they are in the safest hands. We certainly do not want any damages or breakages. Our team, all in all, is highly trained and experienced and they always meet very high standards.


Removals to Europe can provide you with a smooth and easy move from U.K. to France. To save yourself stress and worry, why don't you leave your whole move to us? We can take care of planning, packing, transport and even storage if you need it. You do not have to worry about leaving your belongings with us. We have done this for almost a decade and we know how it works and we also know how to achieve a smooth and simple move. We want your move to France to be enjoyable. When you move somewhere new, it is always nice and a bit of a bonus to have had a good move over there. It does make the move a lot less enjoyable when the move in general has been very hectic. There is help available, though. We can help you in whatever way you need. Whether you need us for your office move or home move, we can do both. Call us today on 020 8746 9662 for a free quote and let's get a move on.