Moving from the U.K. to Germany? Put Your Trust in Us and See Great Moving Results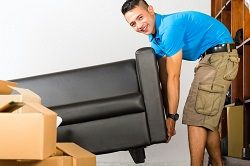 If you are moving from the U.K. to Germany and you are finding the whole process of moving a bit tiring and hectic, phone Removals to Europe today and book a date today. We will provide you with a smooth and chaotic-free move to Germany without a problem. Moving is, to be blunt, a nightmare. It is even more chaotic for those of you with full-time careers and families. When you have all that to attend to, there are few hours left in your week to devote to the moving process. If this sounds a bit too close to home, enlist us today and we can help you out in any way you like.


When you hire us, we firstly have an in-depth conversation with you, the client, about the service or services of your choice so that you know exactly what to expect from us. Once this has all been done, we arrive early on moving day and get straight to work. We always meet our deadlines so you do not have to worry about being late. We send over our team of movers that is highly trained and experienced and they will load your items on to the removal van. You do not have to lift a finger when these guys around – they literally do it all. They can even disassemble your large furniture if you wish. Call us today on 020 8746 9662 if you wish to receive a free quote.


Our removal services include the following: domestic removals, commercial removals, storage services and packing services. You will be pleased to know that our prices are very reasonable and in no way out of reach. The reason we keep our prices low is because we understand the many people have tight budgets these days and we want to meet those budgets. We do not want to be out of reach to anyone. There are so many benefits to hiring us. When you hire us for your move to Germany, you will be able to have more time to yourself. So if your schedule is pretty full up at the moment, we can give you that extra time if you hire us.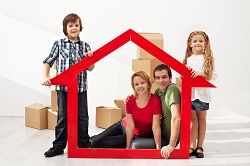 Another benefit is that you will cut down on stress. Unless you have never moved before, you should be already aware of the fact that moving is hectic. For an easier and smoother move, don't take on all the burdens by yourself – let us help instead and you will see the stress fade away. Another benefit is that you save on a lot of hard work. We work really hard to make your move the way you want it to be –easy and smooth. Doing it all on your own will only be hard work but it is indeed true that you can avoid this by simply booking a date with us.


Call Removals to Europe today if you would like some help and support with your move to Germany. We promise to make your move very laid back and smooth. You won't be able to find better services anywhere else. After all, you can't beat our services, our prices or our great team of movers. So if you are in need of good quality domestic removal services or commercial removal services, or packing or storage services, please do not be afraid of calling our office today on 020 8746 9662. We will be more than happy to provide you with information and advice on moving. Plus, you will get a free quote and a fixed price. So there definitely will be no added fees at the end of the move.