Seeking a Smooth Move to Switzerland? Select Us to Help You with Your Move and You'll Receive the Move of Your Dreams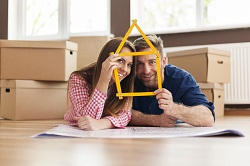 For the best domestic removals, commercial removals, storage services or packaging services, look no further than Removals to Europe. We have been operating for more than ten years and we now know exactly what it is that makes moving easy and smooth. The main way to achieve a move as such is to plan – and plan very well. Therefore, when you book with us, after discussing all your needs and so on to make sure you know what to expect and so that there are no crossed wires, we provide you with a tailor-made moving checklist. This moving checklist is very handy to have on hand during your move. Just make sure you stick to it! All our removal services are great value for money which indeed will be appealing to all. Nobody is looking to spend more than they have to. in other words, everyone is out for a bargain. And we do provide bargains.


We know that money is tight these days and we aim to keep our prices low in order to keep our clients happy. Call us today if you would like to book a date or if you would like a free moving quote on 020 8746 9662.
Our team of movers is extremely dedicated and passionate about providing you with great services that you can't find anywhere else. On moving day, they will arrive early and will help you with all the loading. Plus, if you need this service, they can disassemble your furniture if you need it to be disassembled. Upon arrival, the team will help you unload and they can also reassemble your belongings. In other words, there is nothing that our team of movers can't do when it comes to moving. You name it and they can do it. No hesitation.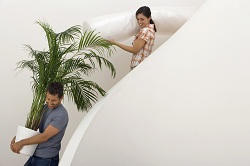 There are numerous benefits to hiring a removal company like us for your move from the U.K. to Switzerland. Not only will you save yourself a lot of hard work and stress, but you will save a lot of time too. Most people have very heavy schedules and by adding more tasks to that schedule is only going to add on more pressure to your move which is definitely something you want to avoid. Let our team help you out and all the pressure will be gone. We will give you back all that time so you can use it on something else. In addition, another benefit you will gain is you will save money. Though this might sound crazy – it is a fact. When you do it yourself, because you are not highly trained or experienced, you tend to make many mistakes and mistakes, a good percentage of the time, always cost you cash. Allow us to step in and help and you will save money at the same time. It's win-win situation.


Removals to Europe offers everything you need in regards to moving. We can make sure your move to Switzerland is great and not at all chaotic. We offer home removals and office removals, as well as more specific services such as packing and boxing, and storage services. When you use our services, you will save time, energy, money and stress. If you are in the process of moving right now, put down your lists and boxes and whatever, and pick up the phone today to book a date with us. Call us now on 020 8746 9662 and we'll give you a free moving quote. If you want a smooth and sweet move, hire us!