How to Move to Europe with Ease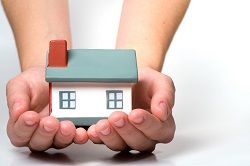 Moving is difficult enough when it is regional, but when someone is thinking about moving abroad to Europe, they are facing a whole other thing. European removals are a lot more difficult and time consuming, since you will have to do everything to prepare to move abroad (which can sometimes involve having to cross the ocean!) This way, you have to think about many more things than you would if you were moving regionally or nationally. You have to think about getting your items transported and then you also need to think about getting yourself (and your family) across to Europe. This will not be as easy as getting into a car or bus in order to get going. However, during a European relocation, you may have to consider travelling by air or ship. This is exactly why you need to hire a removal service.



Not only will removal companies have the services that you will require, but they will be able to do it in a way that is going to ensure the success of the move. However, you need to ensure that the removal company that you choose is reliable, trustworthy, hardworking and has members of staff that are highly trained. This is why you need to choose Removals to Europe and call us right away on 020 8746 9662. You will find that one of our members of staff is eagerly waiting to take your call and help you with all your queries. You will be able to ask about the services that we provide, how much they cost and you will also be able to see our available dates so that you can arrange the dates and times of your relocation.


When packing for your very own move to Europe, de cluttering is going to be more important than ever! This is because everything that you pack is going to end up in Europe, which is not a few streets away. In addition, getting rid of all of your unwanted, disliked and broken items is going to ensure that you have less packing to do, which is going to save you a lot of time and effort. Furthermore, packing fewer items is going to allow you to save some money on transport, since most transport services charge according to the number of items/boxes that you are going to be taking with you to Europe.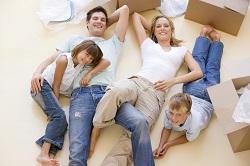 If you think that you do not have the time, energy or expertise to handle you own packing, you will be happy to know that we offer packing (and unpacking) services that are going to suit your needs perfectly. Our movers can provide you with all of the packaging materials that you could possibly need. The good thing about getting your packaging materials from us is that you will not have to settle for plain cardboard boxes.



We have boxes that vary from single to double wall and also have specialist boxes to accommodate specialist equipment e.g. television boxes, wardrobe boxes etc. In addition to all of this, our members of staff can handle your whole packing process. They will be able to pack your items in the perfect way so that they are safe and will remain safe during the transportation process. This can allow you to remain rest assured and relaxed – you do not have to worry about opening boxes in your new place in Europe and finding broken ornaments and items.


If packing is something that you do not require us for, then worry not. We guarantee that we have other services that you will find very helpful and useful. These services include unpacking services (which will be very helpful since you can deal with settling in whilst our movers are handling the rest). We also offer transportation services that you may find useful. These include the option to hire removal vehicles including our man with a van services and many more.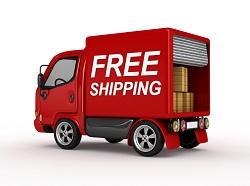 Many people prefer to place their items into storage before they carry out their European removal. This is because they are very time consuming and difficult and you may find that dates will sometimes just not match. If you think that storing your belongings before moving is something that you would like to do, then guess what? – We have many different storage facilities for you too. We offer storage facilities including self-storage facilities e.g. self-storage containers, climate controlled containers and furniture storing units.


If you would like any more information about any of our services, or simply just to talk about your European removal, give us a call on 020 8746 9662 and speak to one of our friendly members of staff who will be able to answer all of your questions and assist you in any way possible. Similarly, if you wish to get an instant quote to see how much your European relocation is going to cost you, our members of staff will be able to help you with that too. You can also go online and use our instant quote calculator, which many people are using on a regular basis. We know that our services will not be beaten on price since we evaluate and re-evaluate our prices on a regular basis – we do not want to charge our customers an arm and a leg once. We'd rather charge them less and have them come back to us a second time.



Online, you will also find many testimonials which will allow you to see just how great we are and how people have found our services, staff and quality. These are written by genuine people who talk about their genuine experiences with us, which is why they are something that many people wish to read before choosing us. We allow our testimonials to be read by everyone because we believe that our customers should be 100% sure before they hire us and our services. We know that you will not be sorry for choosing us. For a perfect European removal every time, remember Removals to Europe!