Office Relocation made easy with Removals to Europe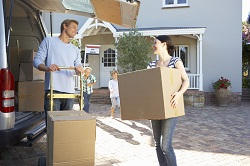 Office removals are not as easy as they seem – they involve a lot of hard work, great time management skills and elbow grease! Some people end up overestimating their abilities and think that they can handle a whole removal on their own. On the other hand, some people will underestimate the difficulty of the moving process and will end up thinking that it is a lot easier than it actually is. Doing any of these will mean that you may be shocked and surprised when you find yourself knee deep in files, stationary and computer wires!



We know how precious an office is to an employer and the employees working within it. It is the home of your business and is very precious since it affects your profit. It is therefore that we will try and work as fast as possible to minimise the time your office has to remain out of business – thus reducing the loss of your business which is something that makes us so popular amongst office owners and businessmen and women. If you would like to speak to one of our friendly members of staff to discuss your very own business relocation, call now on 020 8746 9662.


Our members of staff are highly qualified to ensure that the services we offer are at the same high quality as we claim them to be. In addition to their existing qualification, staff is trained on a regular basis to ensure that their skills are refreshed and so that they are taught about new techniques, procedures and learn about handling removal equipment safely and effectively. This means that they will be able to handle your office move effectively, efficiently and punctually.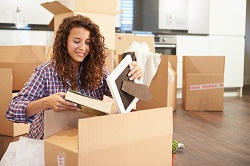 They will be able to handle each and every item in your office with care and perfection – they will know how to pack your files in the perfect way which will still allow you to access them with ease and unpack them with ease to. Similarly, they will know how to handle, pack and transport your expensive machinery such as printers, scanners, computers or anything else that you may have in your office. Our motto is that each and every item is priceless, which is why our staff will take immense care when dealing with them.


We believe that our business removal prices are the best around (especially for the services that we offer). In fact, this is one of the other reasons that many business men and women come to us first when they think about moving to a new office space. Over the years, we have developed great relationships with many people and this has allowed us to expand our company in terms of the services that we offer. We can therefore handle any office relocation process – no matter how small or large. We have removal vehicles of many different sizes which will allow us to handle all of your needs. We understand how important a successful removal is to anyone who owns and runs a business.



This is exactly why we believe that we have the perfect services for you. If you would like to speak to our members of staff in order to ask about the services that we offer, or just to get an instant quote, call today on 020 8746 9662. Having a removal company by your side is great, as long as the company is reliable, trustworthy and offers services at a very high standard. That is exactly why you need to choose Removals to Europe to handle your removal.