Make moving manic-free by hiring us today – you'll get a removals quote for free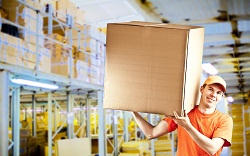 If you need help with moving, don't struggle single-handedly. Just hire Removals to Europe and you will see the stress and pressure of moving fade away. Nobody truthfully enjoys moving. It's a fact of life that it is just a task that needs to be done if you are moving to a new home or office. However, help can be provided to you. We offer a range of excellent removal services at more than affordable prices. Our services include the following: home removals, office removals, man and van services, packing services and storage services. If you are moving within Europe and you need help, we are here are ready to do the job for you. We have been running for over a decade and it is thanks to this profound amount of experience that our skills have developed and so has our knowledge on clients, and what they need. We treat all of our clients with sheer respect. This is because we understand that clients enjoy working with bright and friendly people. If you want to hire us for your European move, call us today on 020 8746 9662 and you will be given a removal quote free of charge. Make the right choice and book a date today.


Our team of diligent and dependable movers makes moving a pleasure. They work hard to make sure your move is the way you want it to be: smooth and stress-free. We have had the same team for years and they have never once let us down. They always deliver great removal services at all times. Unlike most removal companies, we like to maintain a one to one relationship with our clients to ensure they receive the treatment they deserve. Most companies maintain a distanced effect with their clients and this is not, in our opinion, a good thing. Our movers can take care of your whole move. They can load, unload and even assemble and disassemble furniture for you upon your request. Plus, they take your heavy boxes to the front room of your new home. Both domestic removals and commercial removals are both hectic in their own ways. However, our movers are experienced in carrying both types of moves and they know how to deal and cope with them appropriately. With our top resources and know-how, you are 100% guaranteed a smooth and hassle-free move. We make moving a complete and utter pleasure.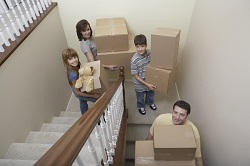 For the best removal services in Europe hire Removals to Europe. Our removal services are not only the best – they are cost-effective too. We are aware that numerous people are on a strict budget at the minute and it is our aim to meet your budget. We want to be accessible. We don't want you to feel as though we are out of reach and completely unaffordable. Moving is just one of those chores that starves you of time and energy. It is indeed a draining task. We can make it all a lot less chaotic when you let us help. Put your faith in us and you will see great results. Unlike when you do it yourself, we can make your move swift and stress-free. Whereas when you do it all single-handedly, it tends to messy. You need plenty of spare time and stacks of patience in order to achieve a successful move. Without time, patience and dedication, you are on the road to disaster. Prevent this from happening by hiring a professional removals company to assist you with your European move. Call our office today on 020 8746 9662 and you'll receive a free quote.