Choose us for your perfect International Removal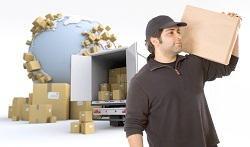 Removals are tricky enough as it is when they are local and regional. So when you are standing trying to arrange an international removal, you can find yourself in a bit of a pickle. There are a few ways of ensuring that your international relocation process is nothing but a success. Of course, hiring a removal company is essential, but do not settle for just any old removal company – pick Removals to Europe today and see how perfect we are for the job. If you wish to get more information about our services, or wish to voice any concerns that you have, contact us today on 020 8746 9662 and speak to one of our friendly, helpful members of staff.


The most important aspect of ensuring that your international removal is a success is planning. Many people believe that planning is nothing but a waste of time, which is why they do not bother doing it. However, you can imagine how many removals that were not planned were successes (hint: not many at all!). So, always ensure that you plan, plan and plan again in order to prepare for the perfect international move. The planning phase also involves at obtaining Visas should you require them, booking air or ship tickets (once again, should you require them) and making phone calls to schools, employers and gas/electricity suppliers. Remember, no matter how small the task, plan and prepare for it. Remember that failing to prepare will prepare you to fail, which is something that no one wants, especially during such a special time in your life.


The second thing you need to do is find the perfect removal company! Well, why look any further when we are here offering our services! We are a well established removal company specialising in European removals, which makes us essential if you want a successful removal. We offer services that aim at perfecting the packing process, transport process and unpacking process, which makes us a company well sought after.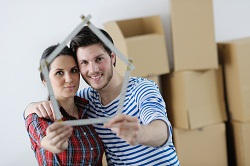 Our members of staff are highly trained to handle international relocations, which makes them perfect for the job. They are very qualified when they join us, but receive regular training to make sure that they are on top of all of the latest technology and techniques that will help with their job. So whether you require their expertise to help you with packing, or require them to get that large, bulky wardrobe out of the bedroom and into a removal vehicle, they will be able to assist you perfectly.


Our prices are also something that will leave a smile on your face. You would imagine that a whole load of service will require a whole load of money. But with us, you will find that you can get a whole load for very little. We believe that our customers are number one, which is why we are not full of empty promises. You can get an instant quote online or can call us and ask for a personalised quote which will be given to you there and then.


International removals are not easy and we understand this. This is why we believe that we offer the perfect services that make this possible. If you are looking for that perfect international move, call us today on Removals to Europe. Remember to call us well in advance to avoid disappointment, since we are well sought after (especially during the summer months). Book your perfect removal service now by calling 020 8746 9662 today.