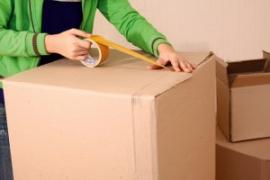 Moving Hacks That Make Packing Easy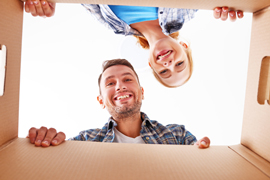 Lots of people agree that packing up your home in time for moving day is one of the most stressful and tiresome parts of moving house, so why not make it a little easier on yourself? Here are the top five life hacks for packing your home in time for moving day!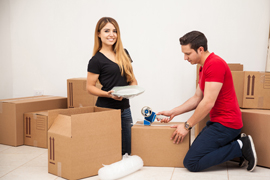 1) De-clutter your home first!
The most successful moves are the ones that have been planned in advance, so as soon as you know you're moving it's a good time to make a start on your home. Go through each room of your house – not forgetting your garage, loft or basement! – and get rid of anything and everything that you no longer use or need. We all hold onto items that have sentimental value, or that we just don't want to part with, but disposing of the junk that's cluttering up your home is a fantastic way to save the hassle of packing it, and will ensure your new property is free from mess! Try to separate your goods into things that can be donated to charity, things that can be sold, and things that need to go in the bin. This is a great way to make a little money or help those in need!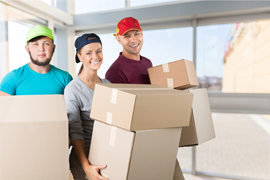 2) Dig out old boxes.
Lots of people save the packaging for things like kitchen appliances, their television or games consoles. Before purchasing or sourcing moving boxes, have a look around your home to see if you can find anything useful. Remember – these boxes have been created to hold the weight of your television/appliance/electrical items, and so are oftentimes safer than second-hand boxes sourced from supermarkets or stores.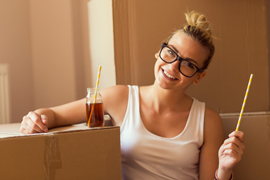 3) Innovative packing ideas.
You don't need to use cardboard, moving or second-hand boxes for your moving day – why not use what you already have lying around your home? Suitcases, plastic drawers, under-the-bed storage boxes and even the drawers from your furniture can all make handy travelling solutions for your goods. Not only can these be sometimes safer than using a box which can easily rip or tear, but this is also a better option for a more environmentally-conscious moving day!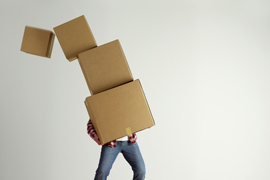 4) Make an essentials box.
Packing a box of essentials is a great way for you to easily be able to find and unpack the items that you need most when you get to your new property. You might want to include snacks and drinks, medications, toiletries, bedding and a couple of toys for the kids. Other items that you might want to pack as essential could include your laptop, mobile phone charger and moving documents. Try to make a list of what you think you'll need straight away in your new home, and try to pack these items as late as possible!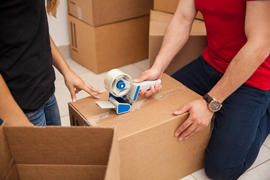 5) Label carefully.
The key to successful packing before moving lies within the labelling of your boxes. If you want to be as prepared as possible for your move then it's a good idea to not only label your boxes with the name of the room their contents are from, but also with a number. Numbering your boxes in order of importance will make it easy to unpack the things that you need most, and is also a brilliant way to ensure that no boxes get lost or go missing. Don't forget to clearly label any fragile boxes on all visible sides, so that your movers and family members will have no excuse for not taking care!